The surprising way to treat your inner saboteur
Lilia founder Alyssa Atkins talks about creating a mission-driven startup (step one: quiet your own worst critic)

Hi, I'm Wing Sze Tang and you're reading The Knowhow, a weekly newsletter featuring stories and strategies from women sparking change. (New around here? Head this way for the archives.) As a longtime journalist, I wanted to create a space for highlighting high achievers, boundary breakers and up-and-comers across industries, from arts and culture to science, politics and sports. I hope you find each edition interesting, informative and/or illuminating in some way. If you do, tell a friend! —@wingszetang
IN THIS ISSUE

ALYSSA ATKINS WANTS WOMEN TO DO WHATEVER THE HELL THEY WANT
I first came across Alyssa Atkins, founder and CEO of the Toronto-based fertility startup Lilia, when I interviewed her for an ElleCanada.com story, "Is The Pandemic Making You Rethink Your Fertility Timeline?" She talked passionately about how there's no gender equality without reproductive equality, and I knew I wanted to learn more about her experience steering her explicitly feminist company, which recently secured a $1.4 million seed round. Oh, did I mention she just turned 30?
Lilia's signature service is its digital Egg Securing Concierge, $485, for women curious about elective egg freezing, a.k.a. oocyte cryopreservation. Maybe motherhood is a life goal for you, but the timing's not now and you're feeling the pressure of a ticking clock—ready or not, a woman's fertility starts declining around age 32, gradually at first, and then more rapidly after 37. Putting your eggs on ice could extend that window of fertility, so you don't have to make hasty relationship or career decisions.
For those considering egg freezing, Lilia promises to make the research process less intimidating by providing personalized guidance on everything from your insurance coverage to clinic options. (The company doesn't do the actual medical procedure, which typically costs $10,000+.)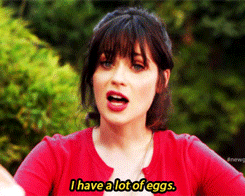 Quick sidetrack for a crucial reality check: Although egg freezing is often described as an "insurance policy," it can't guarantee a future pregnancy, and it's not for everyone; this article touches upon success rates and risks. Nevertheless, elective egg freezing has become increasingly popular, normalized in part by celebs like Rita Ora, Halsey and Olivia Munn opting in, and tech giants like Apple covering it as a work perk.
Atkins herself froze her eggs last year, an experience she toasted with a champagne soirée (party decor included balloons spelling out "RUN THE WORLD"). Read on for my interview with Atkins about how her major business ambitions started small with "non-zero days," how she keeps her fire strong despite the doubters, and why she sends love to her vicious "inner saboteur."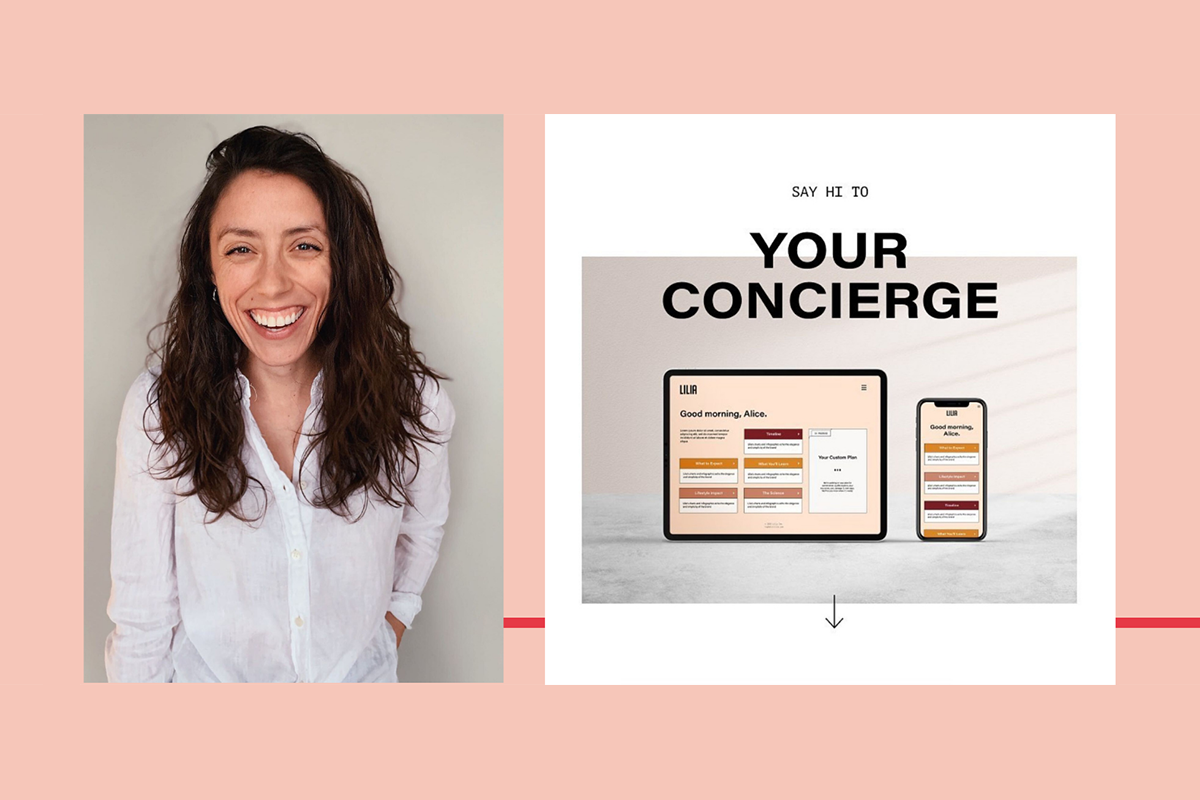 Alyssa Atkins, founder and CEO of Lilia, your "egg securing concierge"
Interview has been edited for length, clarity and flow.
I understand that your interest in egg freezing followed in the wake of a long-term relationship ending. Can you tell me about that backstory?
It was the culmination of a few experiences that brought me here. I was in a 10-year relationship with my high-school sweetheart, and he was the absolute perfect person for me when I was 17. But at the end of the day, we didn't have the same lifestyle in mind. We got married, and it was one of those decisions where I knew, deep in my gut, this wasn't the right lifetime partner for me, but I got should-ed into it.
Shortly after I got the courage to leave that relationship, and broke my own heart and his, I learned my stepmom went through early menopause at 36—something I didn't even realize could happen. And I saw her desires for a large family thwarted.
The real kicker was a couple years later, when I was in this new relationship—we're still together—with someone younger than me. I realized we weren't aligned on our timeline for kids. He wants to be an older dad, and I was like, Okay, well, we've got some science to talk about. I just felt this pressure. It was starting to force a decision I didn't feel I should make: Do I stay with this person, or go meet someone in my age range?
I'm a data-driven person to a pathological level, so I was like, What does the science say about when fertility drops off? And what options do I have? It took me months to navigate the system. I didn't have my heart set on starting Lilia, but I got pulled into it. It all evolved as I was going through this journey myself. It was like, Oh, this [experience] sucks—let's do something about it. I've had startups before and had the fire in my belly to start something again.
What was the experience of freezing your eggs actually like?
Surprising, in ways you might not imagine. One, it was much shorter than I expected. The process was only 14 days, from my first hormone injection to the retrieval. There's no incision; they pretty much just vacuum out the eggs from the ovaries. And then you go home. Most women are back on their feet the next day.
Some people have complications, which is true with anything like this. But I was surprised by how smooth my experience was. My boobs hurt and I was more tired, but it wasn't this all-encompassing thing. The most annoying part was going to the clinic every morning because they're watching your body really closely. But life went on as normal. I walked a little slower.
What surprised me most was how I felt after. When I made this investment—it's not small, right? 10 grand—I thought, Okay, this is for Alyssa in the future, if she wants kids. But I was so surprised by the way it's affected present me. I feel more power. I can engage in my relationship differently. I was like, Is this what dudes feel like? They just walk around and do whatever they like, and they don't have this lingering, ambient pressure?
In the early days, the business is this little seed of an idea, and you have to protect it so carefully. If anybody walks on top of it, that seed's basically crushed. Being contrarian seems in vogue right now, so when I would share this idea, I'd hear, "Here are all the reasons it won't work." And it's like, I could come up with lots of reasons why this is not gonna work.
What kept me going then and still keeps me going now is this conviction in a future that doesn't exist today, where women are free to do whatever we want. I think a lot of founders will say, "If I knew then how hard it would be, I never would've done it." But you just take it day by day, and you end up finding a solution.
You officially founded Lilia in 2019. How did that go?
I think this may resonate with folks, but it started slowly and then all at once. At first, I was just kind of tinkering in the morning, doing research: Is there something here? Could I even build something? I decided to have "non-zero days." Even if I do just one thing for the business—like sending an email—that's fine. And after a couple months of non-zero days, a business started to emerge.
It also sounds like a less daunting thing to do.
Exactly. It's not like, I'm going to quit my job and start a business. It's like, Let's see what the market looks like. What would I want to exist? Baby steps.
I don't know if mine is imposter syndrome—my understanding of that is there's a feeling of Who am I to do this? I'm not qualified. Mine's similarly vicious, but it has a different narrative. It's more like, You're gonna fail. Why did you think you could do this? You're not x enough. I got this from RuPaul, but I call her my "inner saboteur."
The inner saboteur isn't actually out to get you. I think she's born from our amygdala, the reptilian part of our brain that's meant to protect us. So your inner saboteur is trying to prevent you from falling on your face. She's like, It's not a good idea—she's trying to bring you to a safe place. But as we know, none of the growth happens there.
What I've found works is acknowledging her, like, Hey, little saboteur—I see you. We're actually okay to go and do this. Here are the reasons it could work. Even if it fails, it's not the end of the world. Thank you for trying to protect me. It's like if you send her love, she actually quiets down.
Startup life is notorious for its hustle culture. How do you approach that and set boundaries? I think it's interesting that your vacation auto-reply says you archive all messages you get while away.
I'm really into neuroscience, and the more I read, the more I'm unconvinced that hustle culture is what produces performance. I read a book recently called Essentialism, and my main takeaway was this idea of less but better. That's what I'm trying to practice. For example, I'm a morning person. From 6 a.m. to 12 p.m., my brain is on fire. And that's about all I got.
So then I'll take lunch. I'll nap—the science is unequivocal on the impact of napping on performance. The afternoons are usually when I take meetings because that's a different part of my brain. As a founder, it doesn't matter how much time I'm at a desk or typing on my keyboard; what matters is making the right decisions. That said, my life is my company, and I work 7 a.m. to 7:30 p.m. But I stop to work out and nap.
If you were mentoring women who want to launch female-focused startups in a business world dominated by men, what would be your top pieces of advice?
Solve a painful problem a lot of people have—and even better if it's a problem you experience yourself. Because running a startup is excruciatingly hard, and what gets me through those hard days is my belief that this needs to exist. I don't necessarily think you have to be passion-driven, but you do have to be mission-driven. There's gotta be something other than power or fame or accolades or the cool factor to keep you going because that won't be enough.
Finally, I think a lot of younger female founders focus a lot on being a woman: As a woman, can I raise as much? Can I do as much? I would really implore you to shed that. Maybe I need to do 130 pitches instead of 100 pitches. And that's annoying and unfair, but ruminating on it isn't going to solve the problem. It's actually having more women starting companies, making them big—that's what changes the game. So don't get too hung up. You just gotta go with it, without ruminating on those thoughts.
---
NEWS FLASH
What I learned this week:

TIME WELL SPENT
A shortlist of things to do right now:
---
OPPORTUNITIES & RESOURCES

WORTH REPEATING
Naomi Osaka, the world's highest-paid female athlete, has just won her second U.S. Open singles title. Over seven matches, she wore seven different masks, bearing the names of Black people who were victims of violence: Breonna Taylor, Elijah McClain, Trayvon Martin, Ahmaud Arbery, George Floyd, Philando Castile and Tamir Rice.
When an ESPN reporter asked what message she wanted to send, Osaka volleyed back: "Well, what was the message that you got is more the question. I feel like the point is to make people start talking."

LAST BUT NOT LEAST
If you're wondering who's writing this:
My name is Wing Sze Tang, and I'm a freelance journalist. I've spent much of my career telling stories for some of Canada's biggest magazines, like ELLE Canada, FASHION and FLARE. (Find some of my articles here.)
You can support this free newsletter (thank you) by forwarding it to your friends, sharing it on social media or sending me your thoughts. I check my email (wing@theknowhow.news) far too much.
Thanks for reading, and see you next week!