What RBG's real legacy will be
What we need are more Ruths—more women breaking into all the places where decisions are being made

Hi, I'm Wing Sze Tang and you're reading The Knowhow, a weekly newsletter featuring stories and strategies from women sparking change. (New around here? Head this way for the archives.) As a longtime journalist, I wanted to create a space for highlighting high achievers, boundary breakers and up-and-comers across industries, from arts and culture to science, politics and sports. I hope you find each edition interesting, informative and/or illuminating in some way. If you do, tell a friend! —@wingszetang
IN THIS ISSUE

"MAY HER MEMORY BE A REVOLUTION"
As I send out this newsletter, Ruth Bader Ginsburg is lying in repose at the Supreme Court, where she served for more than 27 years. The loss feels heavy for anyone who cares about gender equality. And processing the sadness is made harder by the looming horror of what very well could happen next: losing the rights and progress she so devotedly fought for. But I'm not here to focus on that right now.
Instead, as a small counterbalance to the grim news, I wanted to gather a few bits of wisdom RBG has dispensed over the years. Because despite being lionized as a superhero and meme-worthy, pop-cultural icon (and let's also acknowlege, critiqued for being insufficiently intersectional or radical), she was also just one human. What we need in the world are more Ruths—by which I mean more women breaking into all the places where decisions are being made. RBG's legacy shows us it can be done. To echo a sentiment circulating on social media: May her memory be a revolution.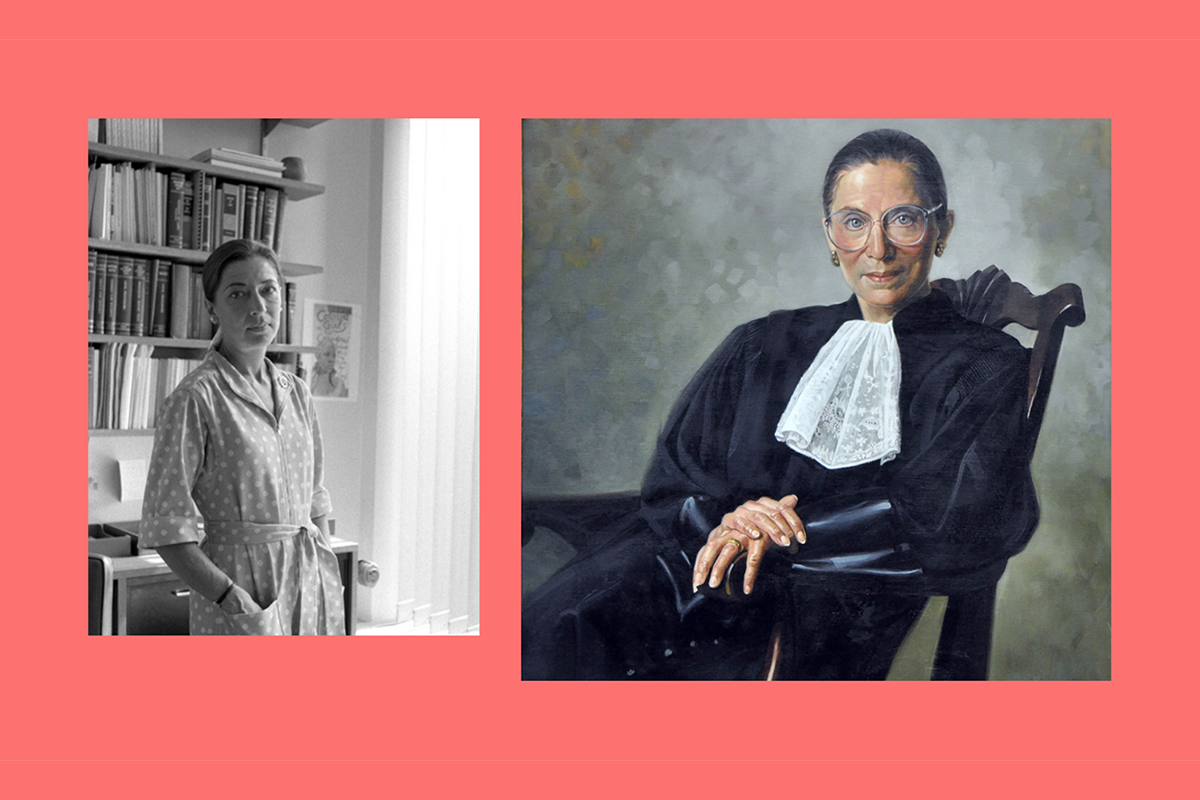 photos: Ruth Bader Ginsburg in her apartment circa 1977, by Lynn Gilbert, licenced under

CC-BY-SA-4.0

; official portrait of RBG, by Simmie Knox,

public domain
On feeling the fear but doing it anyway:
"I was terribly nervous. In fact, I didn't eat lunch for fear that I might throw up. Two minutes into my argument, the fear dissolved. Suddenly, I realized that here before me were the nine leading jurists of America, a captive audience. I felt a surge of power that carried me through." —RBG, recalling the first case she argued before the Supreme Court, Frontiero v. Richardson
On waking up to gender discrimination:
"I was teaching law at Rutgers University in the late sixties when sex discrimination complaints began trickling into the New Jersey affiliate of the American Civil Liberties Union. Those complaints were referred to me because, well, sex discrimination was regarded as a woman's job. […] I repaired to the library and spent the better part of a month reading every article written and every published federal case in the area since the nation's start. That was not an awesome task by any means. There was so little, it was amazing how little. In all that time there wasn't as much as is produced in one year nowadays. In the process, my own consciousness was awakened. I began to wonder, How have people been putting up with such arbitrary distinctions? How have I been putting up with them?" —RBG, Particular Passions
On the upside of selective listening:
"Another often-asked question when I speak in public: 'Do you have some good advice you might share with us?' Yes, I do. It comes from my savvy mother-in-law, advice she gave me on my wedding day. 'In every good marriage,' she counseled, 'it helps sometimes to be a little deaf.' I have followed that advice assiduously, and not only at home through 56 years of a marital partnership nonpareil. I have employed it as well in every workplace, including the Supreme Court. When a thoughtless or unkind word is spoken, best tune out. Reacting in anger or annoyance will not advance one's ability to persuade." —RBG, The New York Times (she repeated the same marriage advice to J.Lo)
On defining a meaningful life:
"I tell the law students I address now and then, 'If you're going to be a lawyer and just practice your profession, well, you have a skill, so you're very much like a plumber. But if you want to be a true professional, you will do something outside yourself, something to repair tears in your community, something to make life a little better for people less fortunate than you.' That's what I think a meaningful life is, one lives not just for oneself, but for one's community." —RBG, 2017 Stanford Rathbun Lecture
On taking the long view:
"It's very hard to do anything as a loner. But if you get together with like-minded people, you can be a force for change. And if you look at things over the long haul, we have come a long way from how it once was. There was a woman who was in a prominent Supreme Court case called Loving [v.] Virginia. This was a challenge to Virginia's miscegenation law. Mildred Loving said, 'In my long life, I have seen great changes.' I feel that way, too. And although we haven't reached nirvana, we have come a considerable distance from the days when women couldn't do that or this simply because they were female." —RBG, Big Brains podcast
READ THIS, TOO
---
NEWS FLASH
What I learned this week: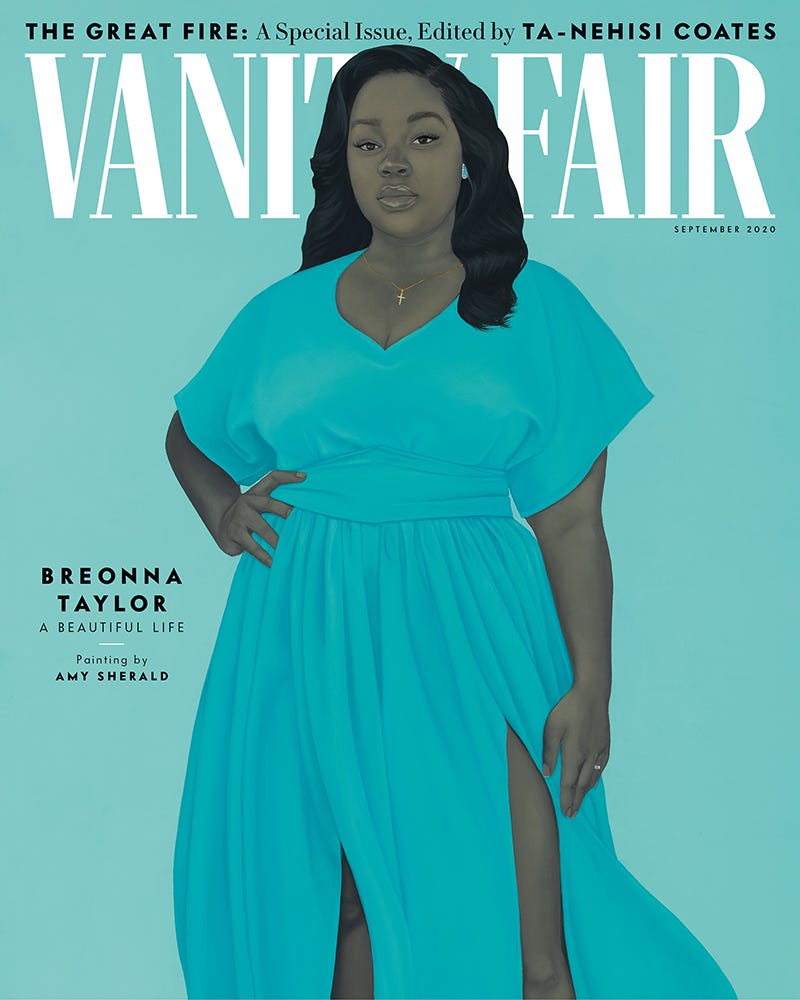 TIME WELL SPENT
A shortlist of things to do right now:
---
OPPORTUNITIES & RESOURCES
WORTH REPEATING

LAST BUT NOT LEAST
If you're wondering who's writing this:
My name is Wing Sze Tang, and I'm a freelance journalist. I've spent much of my career telling stories for some of Canada's biggest magazines, like ELLE Canada, FASHION and FLARE. (Find some of my articles here.)
You can support this free newsletter (thank you) by forwarding it to your friends, sharing it on social media or sending me your thoughts. I check my email (wing@theknowhow.news) far too much.
Thanks for reading, and see you next week!